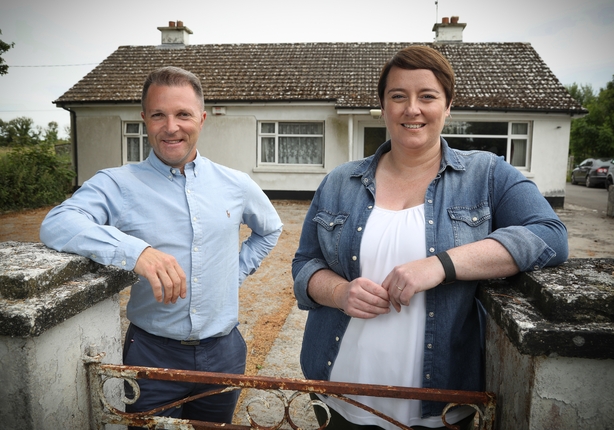 It's not been a reassuring few months for those of us looking to buy homes.
From the Drumcondra rental ad that drew hundreds of queuing applicants, to homeowners being urged to rent rooms to incoming students, and the ongoing cost-of-living crisis, it can be hard to feel optimistic about buying a home.
Enter: Maggie Molloy. The effervescent co-host of Cheap Irish Homes is soon to be back on our screens for a third season, alongside co-host Building Engineer Kieran McCarthy, encouraging viewers to seek out affordable and inspiring houses around the country.
If your idea of moving away from main cities and towns is somehow still a shack in a field, think again. After two seasons of the show, Molloy says they're avoiding "bottom of the barrel cheap" in favour of true value: homes you could walk into immediately without major renovations.
"I think with house prices rising and even materials rising, when it comes to renovations, it's really just the value that's more important to us than anything to make sure that we're not pushing people into tackling large renovation projects if it's something that's outside their wheelhouse", she tells RTÉ Lifestyle.
That said, Molloy says it's the younger buyers who are seeing potential in Ireland's forgotten properties, and nabbing the bargains.
"When I started originally, young people wanting to take on a renovation project would have been quite rare", she says. "Even if they started out really wanting to renovate, by the time they actually came to buying a house, somebody in their extended family would have talked them out of it."
The tide is turning toward seeing these properties as something to be saved, she says, and they offer another avenue for people looking to buy. If the original plan was to build in your local area, it might be that sites are too expensive or not coming up at all.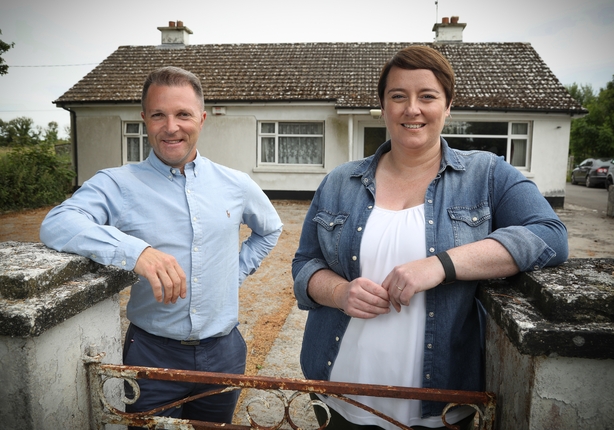 On top of that, if you choose to buy new you may not have enough mortgage approval to do so. This, Molloy says, leaves many young buyers in particular stuck and dejected.
"Now there's this magic third option that maybe if you just got in and, I wouldn't even say roughed it because some of the places that I look at, obviously they would be rough around the edges! There's loads of middle ground. If you even look between €90,000 and €150,000, it's still a very affordable house and still something that you're still saving a huge amount.
"I think when you can get in and kind of see around that and someone has explained to you that that's not big stuff and all of a sudden, this massive portion of the property market just opened back up to people that felt like they had no option at all."
Of course, the housing market has seen changes in every way in the past few years, but Molloy says not all corners of it has been hit the same. "There are more houses coming on the market at the lower prices than there ever had before", she says.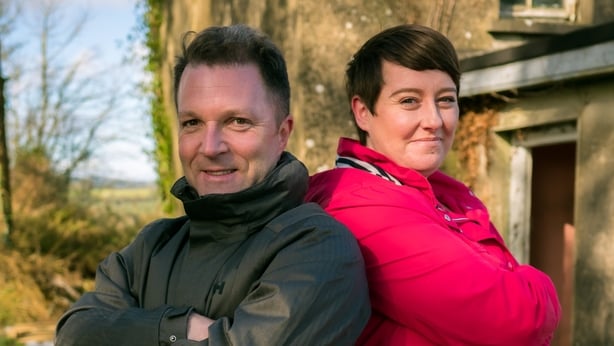 The price jumps for the cheaper homes aren't as drastic as for property closer to €250,000, she says.
"It's not jumps that push these houses out of people's budgets. And I think people get a little bit afraid because people think that the changes that are happening in the Leinster end of the property market, cities, commuter belts, [are happening everywhere]. What happens in the lower end is not the same."
As well as that, families with property they haven't been using are realising there's a market for them, so more houses are coming up for sale or rent in certain areas.
Of course, if your plan and dream was to buy or rent in a major city like Dublin, Cork or Galway, moving to a remote town can feel like too much of a compromise. Molloy has had her fair share of talking people into the idea.
"I think the biggest thing that kind of trips people up when they move outside of cities is they automatically assume that the second they move outside of a very expensive pocket, that it's going to instantly get cheaper", she says.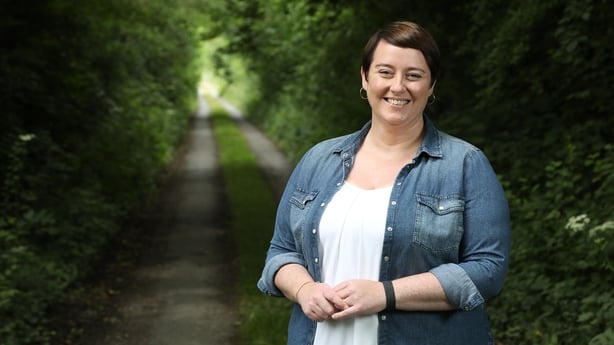 Her advice is to "look at where everyone is assuming this commuter belt is and just step five minutes outside of it". If your max for commuting is 45 minutes, she says go five or 10 minutes outside of that and see what you find.
Avoiding commuter belts and locations with robust transportation routes can save you money too, as long as you're willing to drive. "As soon as you start encouraging people to live in rural Ireland, those towns fill up very quickly because people don't want to learn how to drive, they want to move out of cities, but they don't really want to kind of tackle having to drive."
"If it meant you had your dream house, would you do it? And to be honest, a lot of people would actually take the ten minutes in the car to know that their house or their life could just begin and they can keep moving forward."